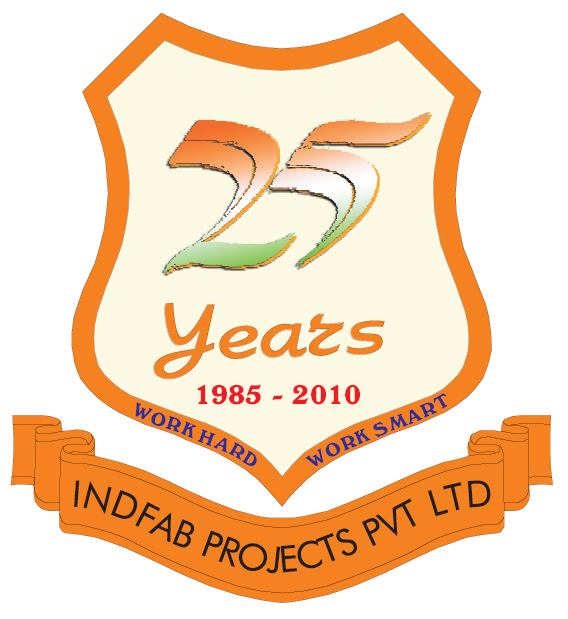 Group Company Indfab was promoted as a SSI (Small Scale Industry) by Techno Entrepreneur Prabhat Palit. Indfab took up construction works in Aluminium, Steel and Power Projects, in the areas of Structural Fabrication & Erection, Piping works and Equipment erection. Indfab as periphery unit of National Aluminium Company's Smelter Plant at Angul, Odisha participated in erection jobs, smelter Pot lines and Carbon plants. 
From the year 1988 Indfab started working in plant maintenance work of Aluminium Smelter Plants and gained experience in maintenance of Pot lines, Fume treatment plants, Alumina Handling System, Anode Paste Plant, Bake oven and Rodding shop.
The maintenance experience helped Indfab to manufacture operational spares for Aluminium Smelters. Indfab was given 'Ancillary' unit status by National Aluminium Company, India, in the year 1993. In the year 1989 Indfab entered into the area of Aluminium Busbar work.
During NALCO's expansion project in 2001 Indfab was worked in Aluminium BusBar and equipment erection work.
The year 2004 was a major break through year for Indfab, when it bagged substantial direct orders in Aluminium Busbar work, Equipment erection work and Pot shell fabrication and erection work at Bharat Aluminium Company's (BALCO) expansion project.
In the year 2005 Indfab Projects Pvt. Ltd. (IPPL) was incorporated to facilitate strategic associations, tie ups with turn key Multinationals. IPPL now have strategic tie ups to function as Indian Associate. 
IPPL is building up a manufacturing facility to supply equipments , pressure vessels, tanks, technological structures , Smelter Plant equipments like pot shells, super structures , anode brackets , pot hood, furnace parts, platforms, hoppers,roller tables,conveyor structures,operational spares  to Aluminium, Steel and Power Sector.